On Tuesday 9 May, Year 12 students had their third Wellbeing Session of the year. This time, the focus was on Sleep, its importance in physical and mental wellbeing, and the impact that lack of sleep has.
With 10 years experience in sleep and circadian research, Dr. Jade Murray's work in the Delayed Sleep Wake Phase Disorder, commonly seen in teenages, meant she was able to talk specifically about this area and the effects of circadian (periods of sleep wake cycle) misalignment on overall health.
In her presentation, Dr. Murray was able to give students evidence based information and tips around sleep hygiene (bedtime routines) and the negative impact of insufficient sleep, so that students had the tools and knowledge they need to better manage their sleep, improving health (physical and mental) and lifestyle outcomes, including study and academic performance.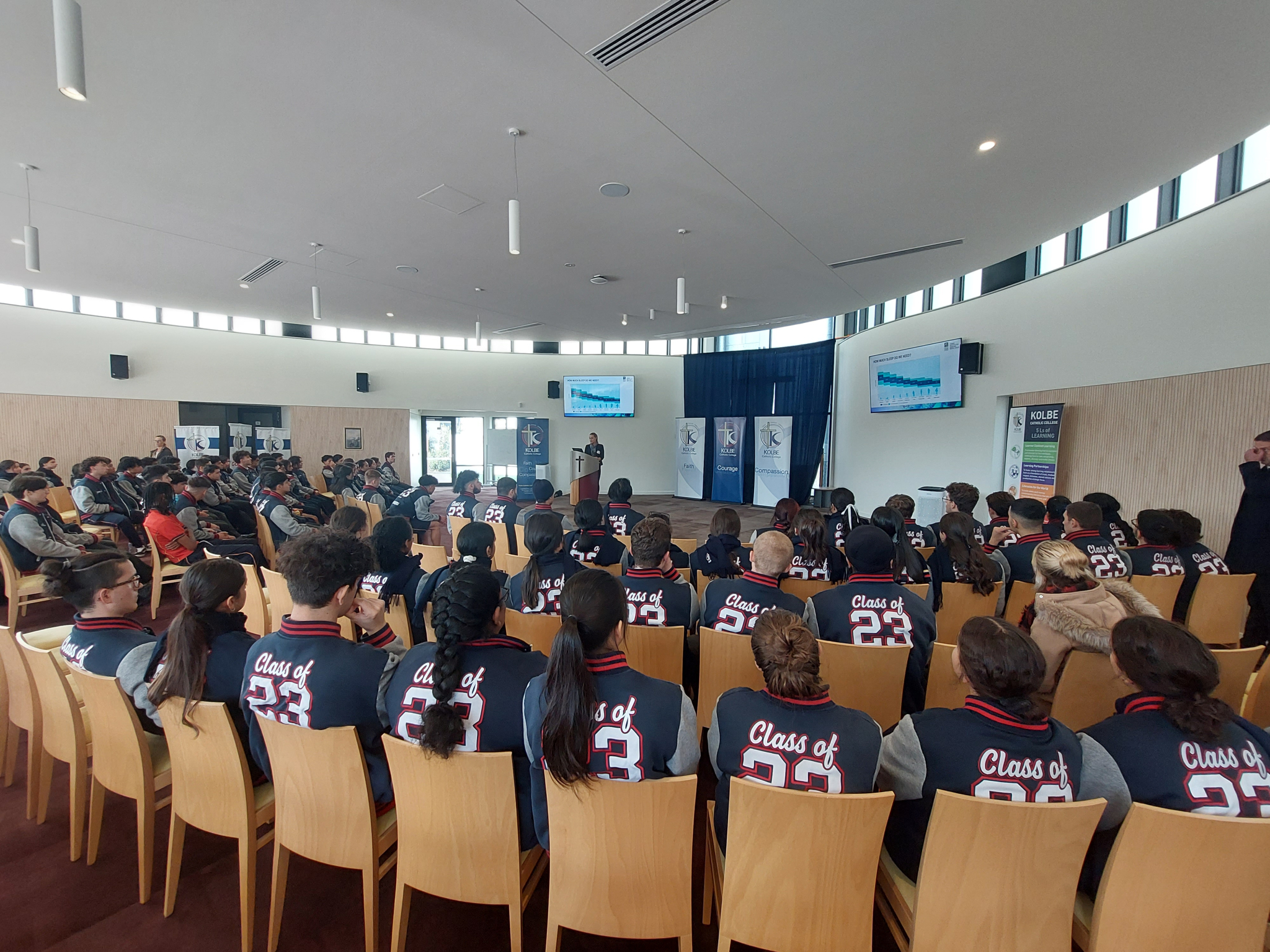 Samantha Mizzi
Director of Students (Senior Years)