Uniform Update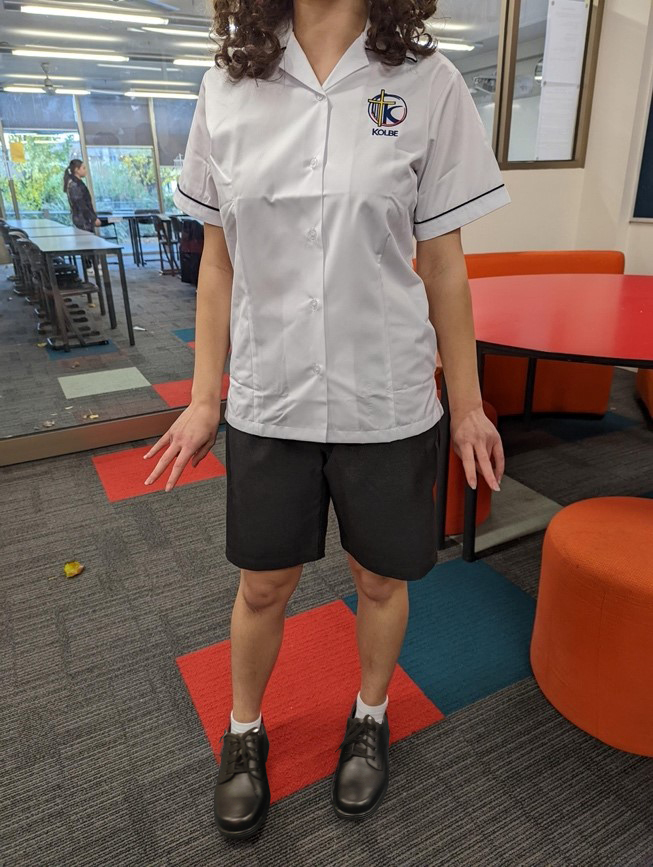 In April 2021, Year 9 student, Ardelina Zinghini, reached out to the College Leadership Team to request a review of the Summer Uniform options for female students. Limited to a summer dress, Ardelina raised the concern that the summer uniform limited the capacity of female students to be active and that more flexible options were needed to ensure girls were not restricted by the uniform in the summer months.
In response to this concern, we formed a working party of interested students to consider options and they proposed the introduction of summer shorts and a summer shirt that would be suitable for female students to wear.
Despite the obstacles of lockdowns slowing the progress of the project, we are delighted to have finalised the design for these shorts and shirt, which will now be added to the uniform options for students from Term 4. While many people have been part of this important initiative, I would take this opportunity to particularly acknowledge the efforts of Ardelina and Director of Students (Middle Years), Simone McLaughlin, for their persistence and hard work in this project. Families will be provided with more information about these expanded uniform options in Term 3.
Extended Pastoral Care - House Competitions

In our recent Extended Pastoral Care sessions, students had the opportunity to participate in a series of House-Based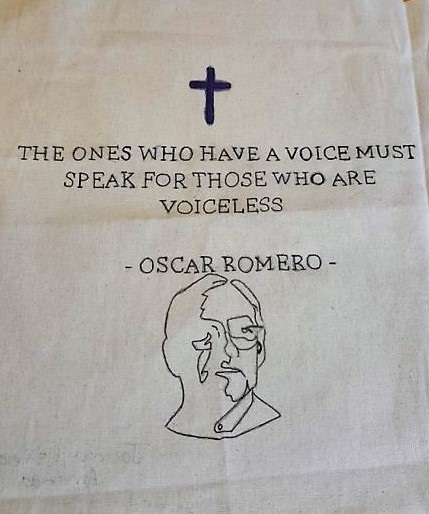 competitions. For senior students, the sessions saw them reunite with their 'old' vertical PC group and, in many cases, their original PC teachers. For younger students, this was a fantastic to build relationships with students in other years levels and develop House Spirit. After two years of social distancing, it was clear to see how much the staff and students enjoyed the chance to get back together and participate in the fun and creative activities.
The sessions, which were coordinated by the Student Leaders and Student Leadership Coordinators, included:
An art session in which students designed a logo for their House on a calico square, which will subsequently be sewn together to form House Banners
A 'Staff-Who am I?' session, in which students have to identify teachers based on a baby photo and some cryptic clues
Scattergories competitions
A Music Kahoot
A Riddles challenge
Special thanks to Daniel Mackertich and Jessica Pendlebury for the organisation and coordination of these sessions, and to our Student Leaders, Year Level Leaders and Pastoral Care Teachers for their support of these House Competitions.
House Masses

Congratulations to the students of Chisholm and Dunlop Houses for their reverent participation in their House Masses and Celebrations on June 1st and June 15th, respectively. Thank you to Director of Faith and Mission, Caith Malone and House Leaders, Fabrizzio Ghio and Stephen Brasier for the organisation of this celebration. Thanks also to Fr Dishan for celebrating our Chisholm House Mass, and to Fr Kevin for the celebration of the Dunlop House Mass; the reflections of the House Patrons – Caroline Chisholm and Weary Dunlop – were beautiful and thoughtful reflections on these wonderful models of service.
Social-Emotional Learning
This semester, students have been introduced to our SEL program through their daily Pastoral Care sessions. The SEL program is based on developing Respectful Relationships and on supporting students to build the five social-emotional competencies: Self-Awareness, Self-Management, Social-Awareness, Relationship Skills, and Responsible Decision-Making.
There is a strong and growing body of research that shows that social-emotional skills are integral to learning and to mental health. To support students to reflect on their own social-emotional skills, to identify strengths and weaknesses, and to set goals for themselves, the College has developed a series of self-reflection tools for students. Over the course of the year, we will share these five tools with families and we encourage you to discuss these with your sons and daughters – reflecting on their strengths and goals, or even sharing your own, to encourage them to see that social-emotional learning is a lifelong endeavour.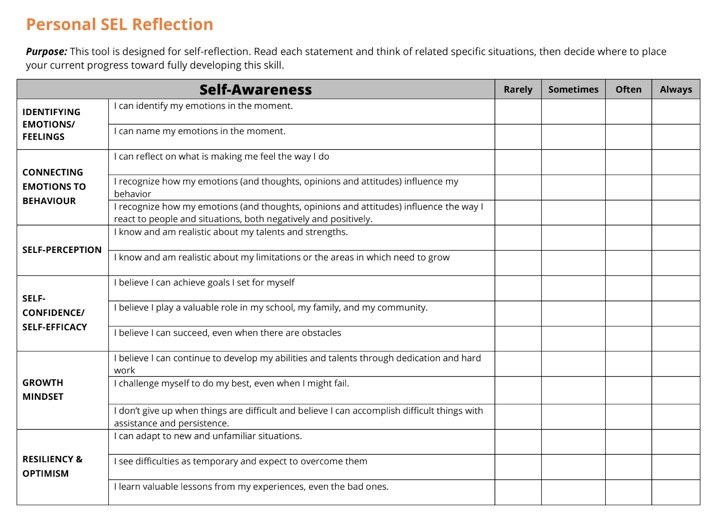 Tracey Kift
Deputy Principal