Student Wellbeing
With the return of face-to-face incursions, it has been wonderful to see students having diverse and engaging opportunities to reflect on their Wellbeing.
On May 4, the Year 9s attended a presentation by the Pat Cronin Foundation - an organisation committed to raising awareness and empowering young people to end the 'Coward Punch'. It was fantastic to see our students listen so respectfully and attentively to the tragic story of 19-year-old Pat Cronin and reflecting on safe choices for themselves and their friends.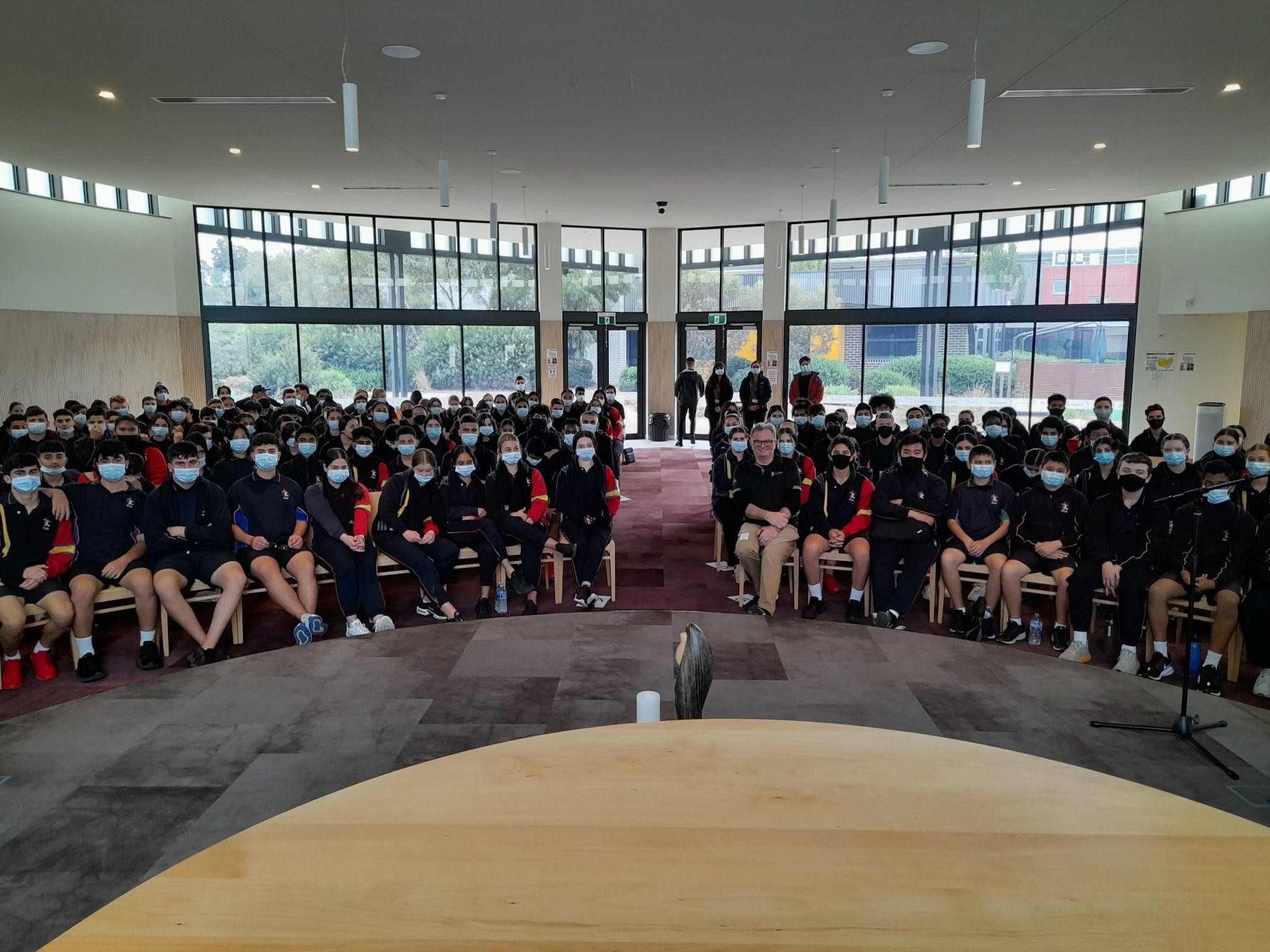 On May 6, the Year 7s participated in their Wellbeing Day where they participated in an interactive workshop run by the Reach Foundation. The day focused on the importance of connection and Year 7s had the opportunity to reflect on building empathy and supporting positive experiences with peers, within the school environments.
On May 9, our Year 11s attended a seminar conducted by 'Your Choicez' that explored the development of positive relationships with the opposite sex and the expectations and appropriate behaviours of genders with regards to this.
On May 12, all Year 7-9 students attended a workshop with guest speaker, Susan McLean - a prominent expert in the area of cybersafety. This session sought to raise awareness with younger students about the potential risks they may encounter online and how to keep themselves safe.
Finally, the Year 8s attended their Impact Day on May 17 with Greg Mitchell, focusing on social and interpersonal skills, including addressing bullying, resilience and connection. A team of our Year 10 and 11 students were involved in the day as student mentors, working closely with the Year 8s and having the opportunity to continue to build their own leadership skills.
A huge thankyou to our Directors of Students, Simone McLaughlin and Samantha Mizzi, our Wellbeing Team, our Year Level Leaders and the many, many teachers who have been involved in supporting this busy few weeks of Wellbeing events. I would also acknowledge the fantastic way in which our students have embraced these opportunities, participated with enthusiasm, and consistently given all guest presenters their respect and attention.