College Assembly - Learning Showcases
As part of our celebration of life at Kolbe Catholic College, at the Term Two Assembly students shared some snapshots of their learning across Years 7-12. These aimed to celebrate the success that continues to be achieved both in and outside of the classroom. Please find below some of the reflections presented by students.
Plan for the Planet - Alexander Grech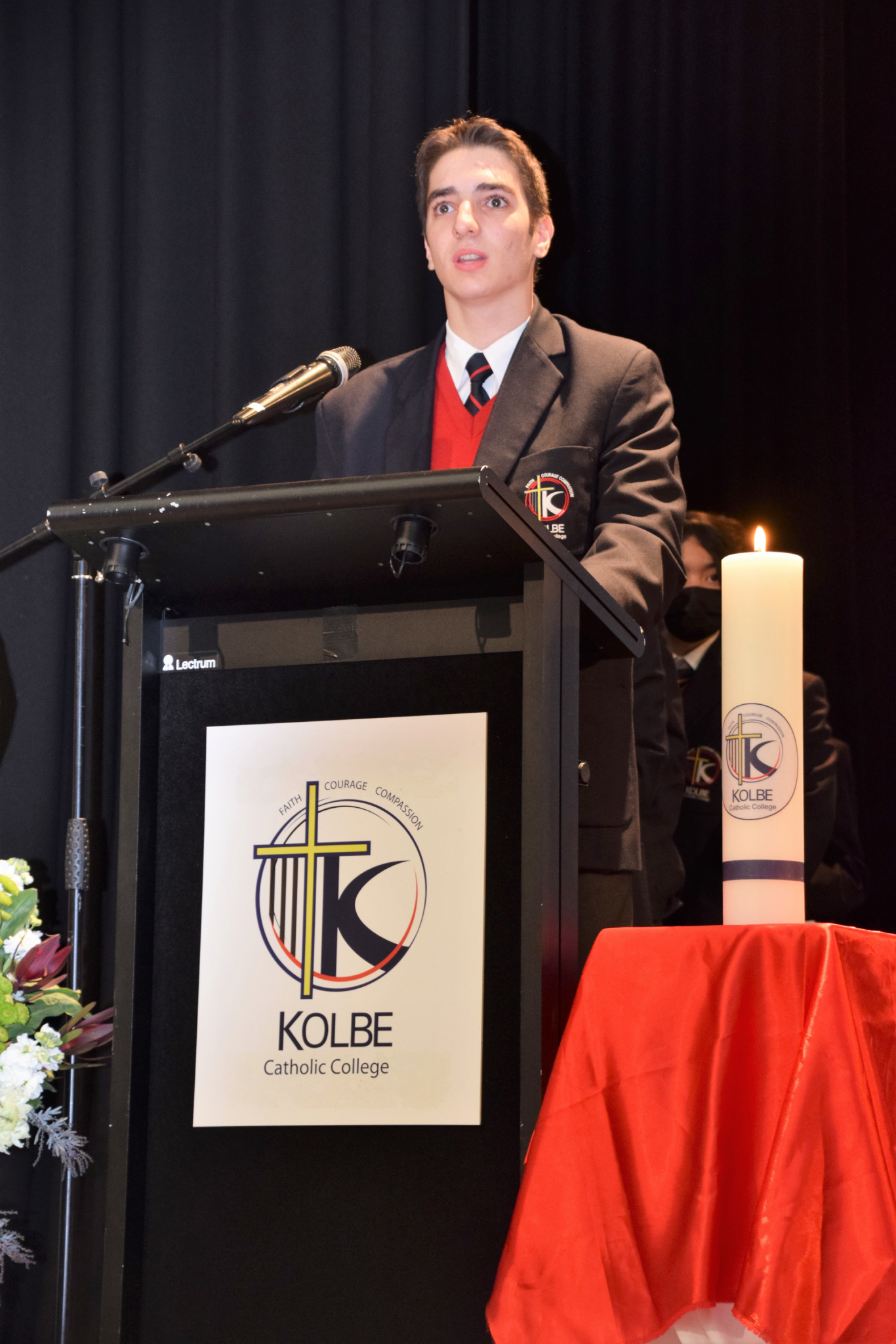 Plan for the Planet focuses on protecting the environment through developing innovative ideas and putting them into action within our school and community. To do this, we focused mainly on the Sustainable Development Goals, or SDG's for short.
The United Nations set out to address the world's most critical issues and came up with 17 different core problems that we as a society and civilization need to improve on. Some goals include Zero Hunger, No Poverty, Good Health and Well-being, and many more.
Currently, within Kolbe Catholic College, we throw away an average of 600kg of rubbish every week. This is around the equivalent of 300 bowling balls. To combat this issue of excessive waste consumption, over the course of last year and this year we've put together an initiative called Haste to Zero Waste.
With this project, we plan to decrease the amount of rubbish thrown away in the school by 25% to 400kg. We also plan on implementing commingling (plastic recycling) bins near the canteen, to decrease the amount of plastics going into landfill.
Students and staff will receive more information about this initiative over the coming weeks.
Women in STEM - Charlotte Dulson, Chelsea Hook and Mae Alforque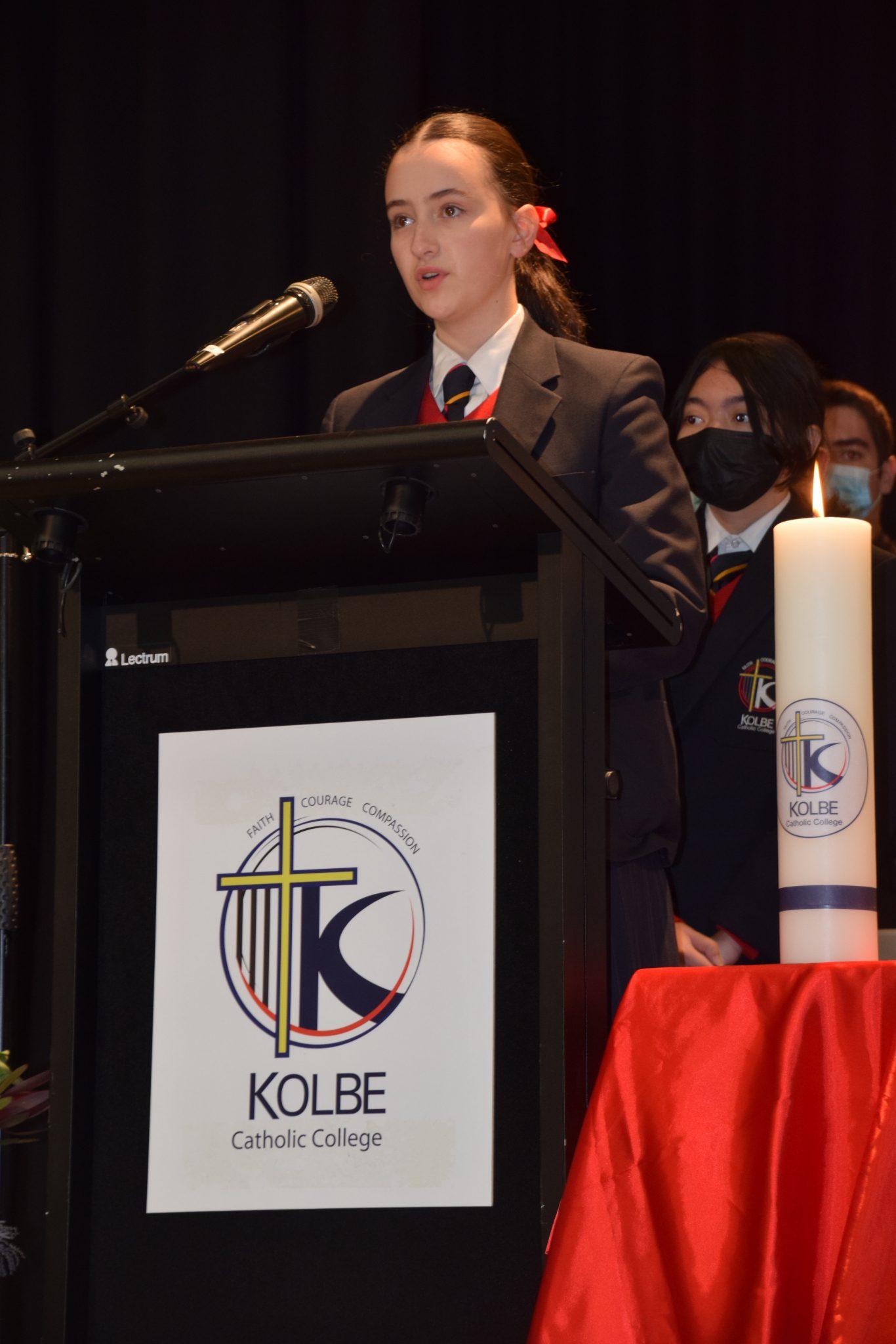 On Wednesday 4 May, the Year 7 and 9 Ignite girls went on an excursion to a STEM Convention to promote STEM learning for young women. There were many opportunities for us girls to explore, ranging from the wonderful and inspiring guest speakers to the interactive and informative activities that we were involved in during the day. This day was the perfect opportunity for us to explore the field of STEM which one day we may be interested in pursuing. 
During the convention, we learnt lots of new things and had some incredible guest speakers tell us about their field of Science and their experiences working in STEM. We had Dr Madeline Michell come and talk to us about her research in creating a more sustainable food future. She talked about how they were working on being able to extract more oil from plant leaves, as well as talking to us about how during her career, she got the chance to work with a team to study and modify cotton to be able to make crease-free shirts. We also had Dr Kylie Soanes, a Conservation Biologist talk to us about her experiences in the field of STEM.
We participated in a wide range of activities from getting to explore and understand black holes and space using VR headsets to coding and becoming bacterial detectives. One of the main activities that we did was the Plane test. In this test we had to balance weights on a plane and make sure that the plane could still fly. There were also many different organizations sharing their scientific research.
Year 7 Wellbeing Day - Yuan Salvan and Toby Carrafa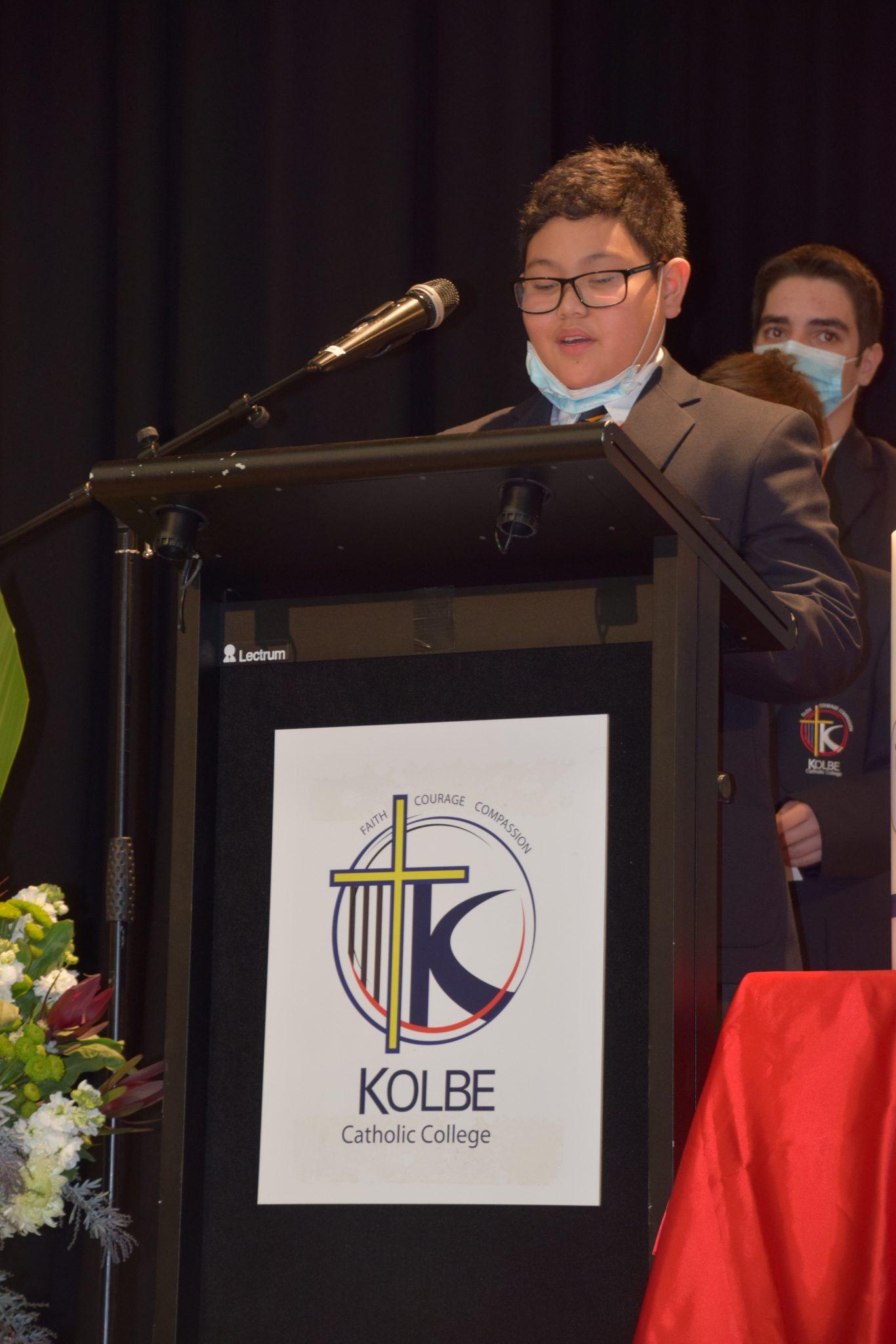 The focus of Year 7 Wellbeing Day was to help all of the students in Year 7 to focus on being a good friend and also becoming the most positive influence we can all be on one another. We also worked together to better understand how we can impact others through our behaviours and interactions both in person and online.
The first part of the day started with half of the PC groups attending a presentation from REACH, which focused on how well we are connected to the people around us every day in class. If we were not in the REACH presentation, then we were in our PC groups, participating in activities and discussions that also focused on these important areas.
The final two sessions of the day were about ourselves and our friendships and helped us to understand what kind of friend we might be. Through a meditation and letter writing activity, we explored how we might be impacting the people around us, through our words or actions. Overall the Year 7's were able to experience a terrific wellbeing day and made the most of the opportunity to build on their friendships and connections both here at school and at home.